We are sorry to announce, that due to the cicrumstances, our event with Pernilla Sandström has been cancelled. We are hoping to be able to plan this event on another date.
Please stay updated on our event by subscribing to our newsletter!
---
Now we can finally announce that it will be producer Pernilla Sandström who will initiate the spring semester series of inspirational seminars at Zita Folkets Bio! Pernilla is a former student at the Stockholm Film School and the producer behind the film About Endlessness (2019). On Monday, March 30, we invite her to an inspirational talk moderated by film critic Ronny Svensson. In connection with the talk, we will screen About Endlessness.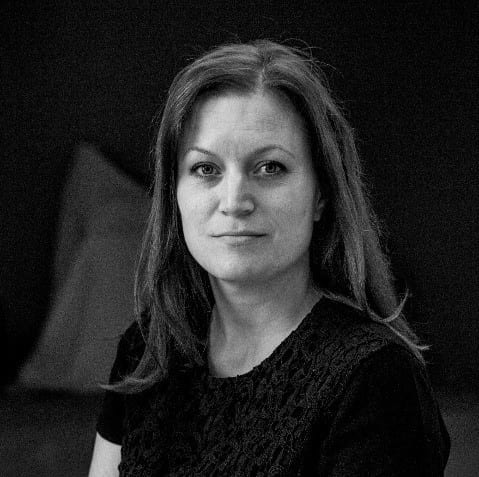 Pernilla studied TV and photo at Media High School, and then went on to study Business Administration. In 1999 she graduated from Stockholm Film School, and immediately began working for Roy Andersson's production company, both with commercials and feature films. Over the years, she has produced, among others, You, the Living (2007) which won the Guldbagge for Best Film and A Pigeon Sat on a Branch Reflecting on Existence (2014) which was awarded the European Film Award for Best Comedy and the Golden Lion at the Venice Film Festival (as the first Swedish film ever).
She has also worked as Production Controller on the HBO series Beartown 2018-2019 (Filmlance International).
Most recently, Pernilla produced the movie About Endlessness (2019), which was nominated for the Guldbagge for Best Film, and also won the Silver Lion in Venice for Best Director. Since 2015, Pernilla has been a member of the European Film Academy.
About Endlessness is Roy Andersson's reflection on human life and the vulnerability of existence, where meaningless moments become as important as historical events. The film had its world premiere at the Venice Film Festival 2019.
Don't miss an exciting talk and film screening!
Stockholm Film School's inspirational seminars are an important complement to the school's practical teaching. Over the years, the school has invited some of the former students – Sweden's most successful directors, cinematographers, screenwriters, producers, editors and more – to talk about what inspires them, about film and the premise of film in Sweden and abroad.