Now it is finally time for what we have been waiting for the whole year at the film school – the screening of the productions of our fantastic students!
Saturday June 1st we take place at Biorio for a packed program of films from many different genres. We start at 10 a.m. with part 1, when we screen the productions from the first year's students. In the afternoon, part 2 starts with the productions of our graduating second year students.
at 10 a.m.-noon: Praktisk Filmutbildning 1
at noon-1 p.m.: Lunch break
at 1 p.m.-3 p.m.: Praktisk Filmutbildning 2
Tickets are booked directly via email to info@stockholmsfilmskola.com . The price is SEK 60 for one pass and SEK 100 for both passes.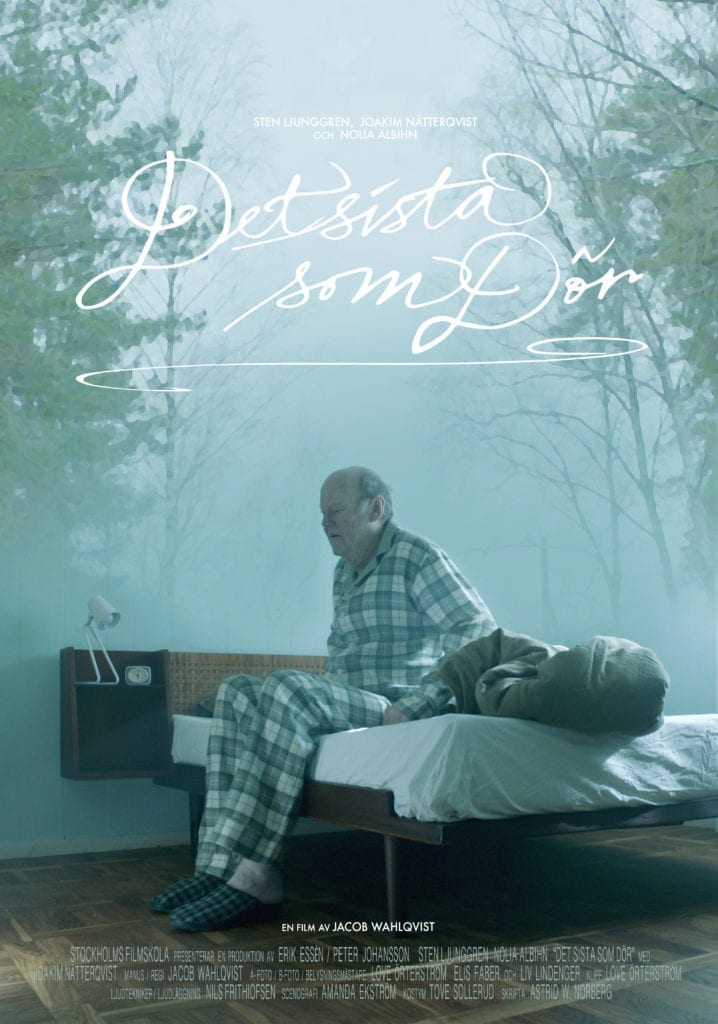 The film "Det sista som dör", written and directed by Jacob Wahlqvist. Photo by Love Örterström, poster design by Liv Lindenger.