On a Friday in October, our students got to meet with director Teresa Fabik (The Ketchup Effect/Hip hip hora!, Starring Maja/Prinsessa, Love and Lemons/Små citroner gula) for an after work and an interesting talk, led by our head of the school Anders Rune.
Teresa got her interest in film from home, with a film-loving mother who enjoyed taking her daughter to the movies. Teresa began her film education at Stockholm University, where she studied Film Studies. This is how she heard about Stockholm Film School and started studying here:
– I loved going to Stockholm Film School. It was only then that I met like-minded people who were as interested in film as I was.
After studying at the film school, Teresa made a couple of short films, and then applied to the then called Dramatic Institute – but did not get accepted. She then decided that, when the class she did not get accepted to graduated, Teresa would have directed her first feature film. And that is also what happened: Teresa wrote the script for what became the film The Ketchup Effect (Hip Hip Hora!), which was then sent around to various producers without Teresa actually being aware of it. After a long time of script processing, the film was made, and a condition was of course that Teresa would direct it. The Ketchup Effect was warmly received by critics and audiences, and after that Teresa went on with more films.
Teresa stressed the importance of being present in the "real life" for our students:
– Be sure to do lots of things that have nothing to do with the film industry. Get inspiration directly from people, experiences and real life.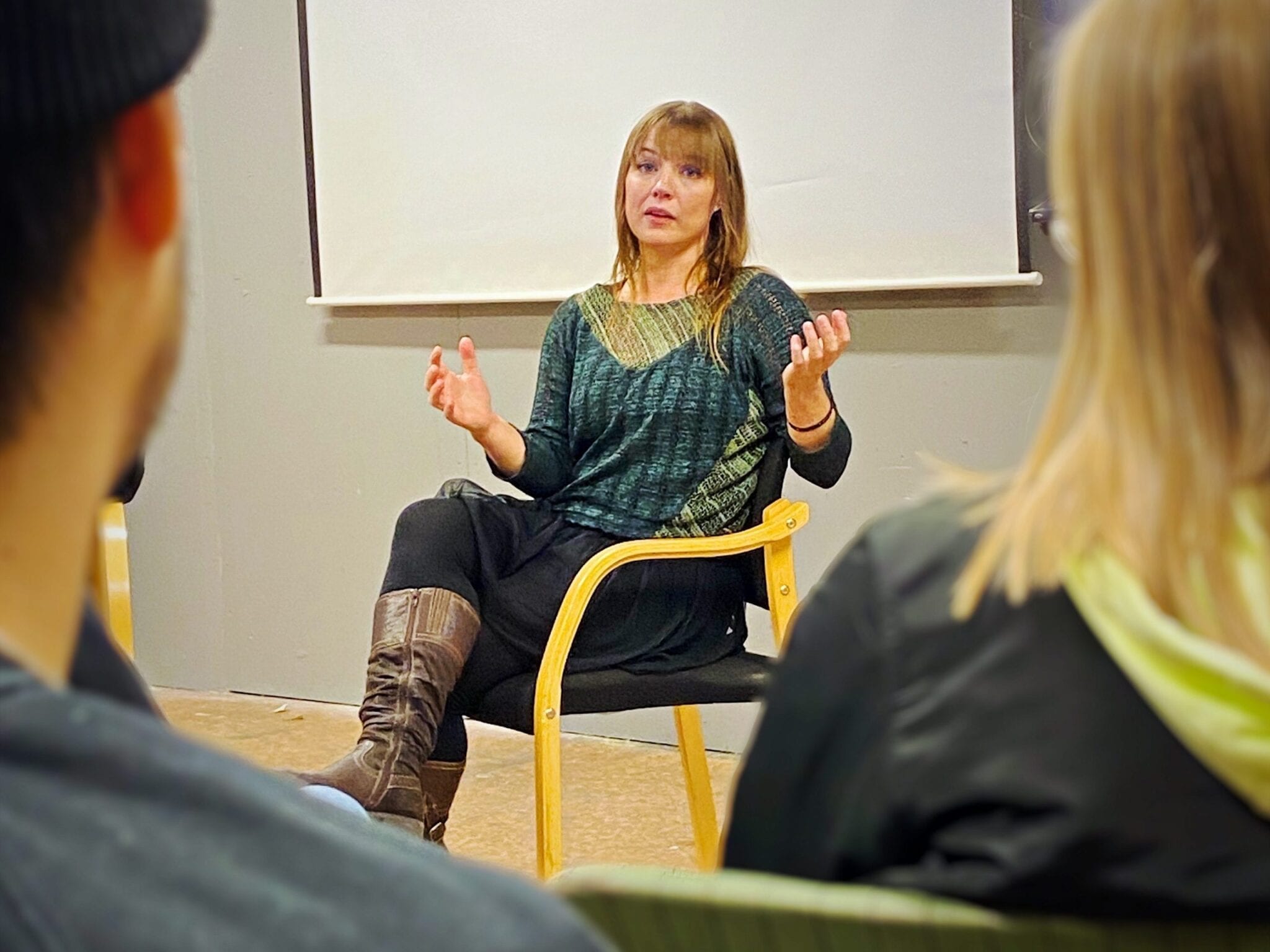 Thank you Teresa for an inspiring and very interesting talk!