Monday, December 10 at 18:00 we welcome the actress Eva Melander to Stockholm Film School's inspiration seminar at Klarabiografen.
At the seminar, Eva will talk about her work and her roles, most recently in the very special lead role in the John Ajvide Lindqvist film adaptation Border. Moderator is film critic Jan Lumholdt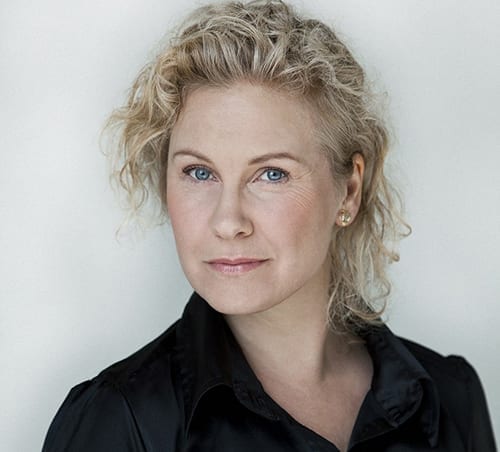 Eva Melander, born in 1974 in Gävle, was educated at the Theater Academy in Malmö 1998-2002. On film, she has made acclaimed contributions in, among others, Sebbe, Flocken and the TV series Rebecka Martinsson. She also has a fruitful stage career, most recently in Richard III at Uppsala City Theater, where she plays the title role.
In connection with the seminar, the film Border will be shown, this autumn nominated for Sweden's contribution to the Oscars 2019.
Seminars are an important complement to the practical teaching at Stockholm Film School. We have invited some of our former students – Sweden's most successful directors, photographers, screenwriters, producers, editors, etc. – to tell about what inspires them, to talk about film and the conditions for film in Sweden and abroad.
Warm welcome!