Jonas Grimås is the film director who kind of slipped into his profession. With a BAFTA win and a number of nominations, several TV series and films in the baggage, he himself thinks that he never had a paved road into the film industry.

This weekend, Jonas came to the school to hold his two-day seminar The Film Director Prepares, and we took the opportunity to have a chat with him.
Jonas wasn't born with the camera in his hand, according to himself. At the university, he chose to study a lot of other subjects, including music theory. During his studies he was very involved in student farce and theater in two different theater companies in Uppsala, but it wasn't a conscious choice to start directing.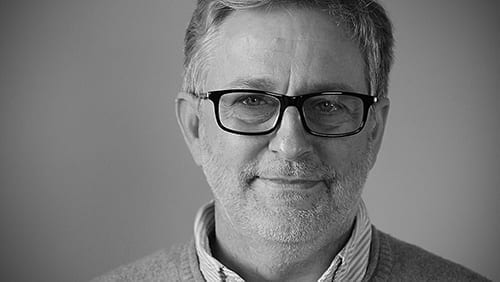 – When I was doing theater it was like everyone wanted to be on stage, but someone had to direct. Since there were others than me who were better at standing on stage, it became me.
The directing eventually led to a job as a directing assistant at Uppsala City Theater, which in turn led Jonas to apply to the then Dramatic Institute (current Stockholm University of the Arts), and got in.
During the last year at the institute, the students made documentary films, and Jonas made a film about him and his dad.
– I was going to make a film just for myself. But what I didn't understand was that other people didn't see me in the film, they saw themselves and their relationship with their own dad.
To the screening of the film came a producer from SVT, who subsequently contacted Jonas. It ended with Jonas getting his first film job for SVT, which became a film about the actor Lars Ekborg .
After his first year as a professional filmmaker, Jonas was tired and needed to rest, and decided to go to London. He stayed with a professor he previously had gotten to know during an exchange period at the Royal College of Art. One day, the professor's daughter came to visit, and there arose what is usually called love at first sight.
– Five days later we moved to Sweden and got married. But then she needed to go back to England to arrange a residence permit for Sweden. And so we stayed.
How was it then to start working in England?
– It takes time. The English are very private, it takes a long time to get in.
Fortunately, Jonas already had a British Academy Film Award in his luggage, which he won for his graduation film The Artist in 1988. One thing led to the other, and soon Jonas had a development deal from The First Film Foundation to develop a script idea. Jonas, along with 6 other directors and a cinematographer from different countries, went to New York and Los Angeles to present the idea and meet lots of people from the film industry.
– Everyone came. We had an idea for a feature film that we presented, and everyone loved it.
Jonas went back to England. The feature film never happened for various reasons, but instead he was given the opportunity to direct the short film Marooned (1994) starring Robert Carlyle. The film was nominated for a BAFTA, and shortly thereafter he was contacted by producer Christian Wikander, who wanted Jonas on a new Swedish TV series called Tre Kronor. It became a longer stay in Sweden, where the job on the series led him to other jobs with TV series such as Radioskugga and Nudlar och 08:or.
When Jonas then returned to England, he was called up by producer Scott Meek, who wanted Jonas to work on the BBC series Hamish Macbeth. Once he got into the BBC community, it went on with more series.
– It's always been the case that one thing leads to the other, says Jonas.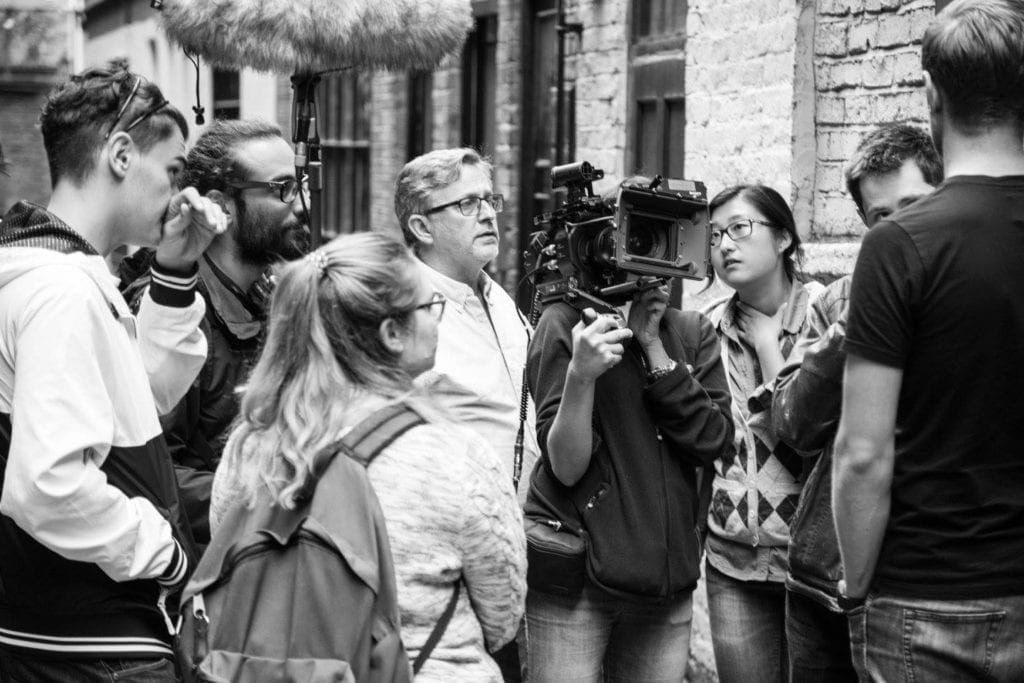 And then you started teaching?
– At The Met Film School, where I first taught film music. And at The Met, I was recruited fairly quickly as a mentor in directing, on the final films and on the feature film project they have on the BA course every year. Then I did a weekend seminar at The London Film Academy for a group of composers.
There have been a number of different courses over the years – courses in acting, directing, four-week courses, weekend courses.
– But everything is ultimately about the same thing anyway. You just have to find different angles on it.
In parallel with the various teaching assignments, he was asked by London Film School to create the seminar The Film Director Prepares in 2014, and since then he has held it 2-3 times a year. The seminar proved to be very popular, and now Jonas is traveling around the world with it – last year he visited five countries and four different cities in England.
– You learn a lot at a film school, but there are some things that nobody told me, anyway. So this course is based on 26 years of directing, where I have articulated my own process.
Jonas has gathered his experience and managed to boil it down to a two-day course. The most fun, he thinks, is when you see how the light is switched on in the participants' faces.
– When you make a film, you want to reach out to people, you want to make people see things differently. But you never find out if you succeed. But when you teach, especially this seminar, you really get to see when they understand things. And then I'll know I shortened their process with maybe a couple of years. It is incredibly satisfying. It's almost more fun than making film.
This is the second year in a row that Jonas is invited to the Stockholm Film School to hold the seminar.
– Stockholm Film School basically meets all the criteria for how I think a film school should be. It is very hands-on, production-oriented.
According to Jonas, the education at Stockholm Film School is very much about what is important in film:
– That you work with people you can trust. The team spirit is founded very early. For me, this is the number one rule in filmmaking. If you work with people you can trust, you can move mountains and do miracles. And this is something that this school is really based on.
For five years, he also holds a summer course at the London Film School, where twelve participants are hand picked from all over the world to create film during two intense weeks. A professional team and actors are hired, and the result is a film that several of the participants won awards with afterwards. Each version of the film is perfected during in-depth reviews with the course's teachers.
What tips does he have for the students? Jonas himself was lucky that someone asked him to make a film, but that's not the case for everyone.
– What you have to do is never stop making film. It doesn't have to be complicated productions, you can film with your iPhone. You don't have to show it to anyone, you don't even have to say you made a film. It's just about making more and more film, all the time. That's my best advice.
Book tips from Jonas Grimås:
Keith Johnstone: Impro for Actors (particularly a chapter about status – "He is a semi-god. I recommend it awfully warm.")
Alexander Mackendrick: On film-making
Judith Weston: The Film Directors Intuition
and of course Jonas' own book: The Film Director Prepares